Web based platform Log on from anywhere in the world from a PC with internet access.
Live Tracking
Live interactive mapping with realtime updates
Multi-user system access
Unlimited system access for authorised users, levels of access determined by principle account holder
Advanced Mapping
Fully integrated worldwide mapping. As default Google Maps are used but we also have other providers offering specialist routing information and other custom features.
Live Traffic Information
See live Traffic information to allow you to manage you fleet better
Customisable User Profile
Each user has the ability to completely customise what they want to see so the information shown is relevant to their role.
Historical Reports
See a wide range of reports include Management, Vehicle/Driver & Journey Activity, Estimated Fuel Cost, Speeding, Idling and driver behaviour.
Ignition Events
Records all ignition on and offs. Once a vehicle starts to move it will report its position, speed and direction of travel at timed pre-set intervals.
National Speed Limits
All National Speed limits are built into the system meaning that all speeding offences will be recorded and reported on in a number of reports.
POI – Points of Interest
Add home addresses, sites, suppliers, customers & other place names for easy report analysis and accurate delivery or on-site time reports.
Geo-fencing
Received alerts by e-mail when a vehicle enters or leaves a predetermined location.
Scheduled Reports
Schedule reports to arrive by e-mail daily or weekly in HTML, PDF, Excel or CSV format.
Text, Email and on screen Alerts
Text and Email Alerts can be configured to notify you of fleet activity including: POI – Enter and Exit, prohibited location, Out of Hours, Overspeed, Excessive Idle, No ignition, Continuous Driving and Zone – Enter and Exit
Location Reporting
Search to see if your vehicles have been to a specific location without having to troll through months of reports. Simple enter a known POI on the system or part of an address and the vehicle(s) you wish to report on and see a list of all the events.
Nearest Vehicle Search
Search for the nearest vehicle to a specific asset, POI or address and see a list of results showing how far away each vehicle is.
ETA (Estimated Time of Arrival)
your customer services with the ETA feature which allows you to get a live ETA of a vehicle which is currently in a Journey. Simple enter the destination and the system will be able to create a route and monitor it until it arrives, getting constant updates on the ETA.
Driver Behaviour
See how drivers are driving and compare driving styles with league tables. Based on Speeding, Acceleration, Breaking, cornering, Idle time
Co2 & Fuel reporting
Report on Co2 usage and fuel used across the fleet.
Drivers Licence Checking
Check your drivers' licences and make sure they hold a full licence and are fit to drive company vehicles.
MOT & Service Reminders
Receive notifications when you have an MOT or service approaching to give you time to book vehicles in with the garage.
Driver ID
Issue drivers with a dallas key which has been regis. The driver simply touches the Dallas key reader with the iButton Driver presents a dallas key or Have a vehicle key reader installed into the cab so drivers can login their name when getting a vehicle. Rather than just reporting against a vehicle this will enable you to focus on a driver, this is important for companies who have more drivers than vehicles, i.e. bus and coach companies, 24 hour delivery companies.
Business / private and panic button
Collect all private mileage by having a button that captures trips when pushed, many employees are able to use their company vehicle for private usage however you have to log your private miles on a weekly basis. With this feature installed you can instantly choose whether your journey is for business or private mileage, and then through the software Management can identify between the two journeys. Private mileage journeys can also be hidden from your Manager so that the employee has piece of mind that they are not tracked outside of working hours.
PTO (power take off unit monitoring)
Many larger vehicles have additional machinery on them that are regularly used during their daily jobs such as drainage, construction, sewage, oil sectors. Companies like to see when the additional machinery is being used in order to understand machinery optimisation.
Mobile App
View you fleet when you are not in front of a computer via the mobile app. Download for free vie the App Store (Apple) or Google Play (Android)
HMRC Compliance
Keep your mileage records compliant and allow drivers to mark journeys as personal.
GDPR Compliance
Ensure home addresses and personal data is not available to unauthorised users.
Door Sensor
Door sensors can help highlight where and when doors are being opened and shut. This feature was designed to be used with vehicles transporting high valued goods. Alerts can be set to trigger if doors are opened outside of 'Authorised areas'.
Battery Level Monitoring
Monitor the battery level's of your fleet to ensure you don't get caught out with a flat battery.
Dashboard
See real-time data about your fleet on your customomisable dashboard.
Immobilisation
Immobilisation offers greater security to fleets. Optionally, this can be controlled by via the mobile app / desktop app or a driver ID card and reader.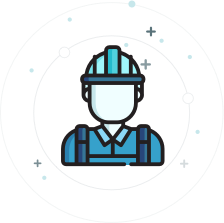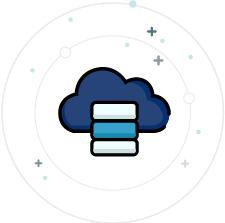 Walk Around Checks                                Two Way Messaging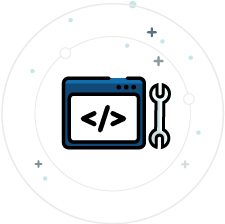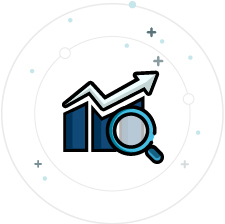 Drivers Licence Checking                            People Checking