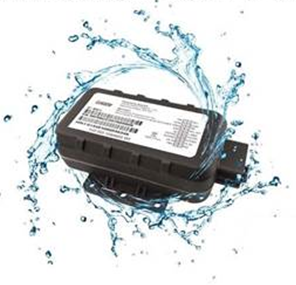 Fonix FT501
The FT501 Trailer Tracker is the toughest tracker in our range of devices. This unit has been designed specifically for operators who want to maximise the usage of their trailers giving them more control and visibility to maximise usage and reduce unnecessary rental charges.
Advanced Features
90 day battery life with daily update
Toughened Outer case and cabling
Waterproof – IP67 Compliant
Operating Temperature-20C – + 60C
Installation
The Fonix Trailer Tracker mounts directly onto the trailer's body and can be used to detect inputs. Taking a power feed from one of the available sources the tracker recharges using a trickle feed method.
Rechargeable Battery Backup
An internal battery that extends battery life through sophisticated power management algorithms. Low power consumption, long standby time.
Hardware Spec
Compact design 135mm*62mm*38mm
A built-in 3-axis accelerometer allows Motion and incident detection
Internal u-Blox GPS chipset
Internal GSM & GPS antenna

The FT501 Trailer Tracker utilises all the standard features of the Fonix Telematics Systems and is a must have if you are operating a fleet of trailers.
,